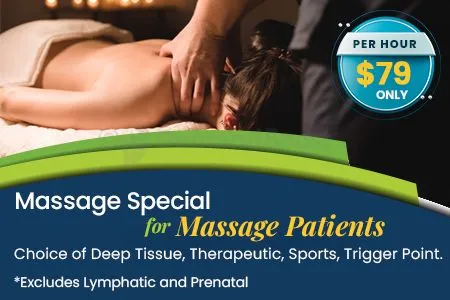 Welcome to the Leucadia Chiropractic website! Dr. F. Scott Sebastian, D. C. is a chiropractor in Encinitas who specializes in holistic chiropractic care. Focusing on your health as a whole, Dr. Sebastian will not only alleviate your symptoms using the true principles of chiropractic care, he will also determine the root of your pain and work toward making your body healthy and pain free
Dr. Sebastian is genuinely concerned with your health and well being. People seeking treatment at Leucadia Chiropractic are assured of receiving only the finest quality care in a friendly, warm and compassionate environment. We invite you and your family to come and experience holistic health care at its best!
Dr. Sebastian 's goal is to make San Diego, North county, and Encinitas a healthier place by providing all of the important services of a chiropractor and holistic health care practitioner. The finest chiropractic, massage therapy, acupuncture, vitamin therapy, homeopathy, homeopathic remedies and exercise therapy is offered. Please check out our website, and then call for an appointment. For Encinitas, Del Mar, Carlsbad, Solana Beach North County, San Diego, and Cardiff, there's no better choice for natural health care.
It's Your Life... Live it in Health!

---
Are you looking for pain relief?
You came to the right place! Our Encinitas chiropractor wants to help you rise to a new level of health! Dr. Sebastian can bring out the best in you- whether you are looking for relief from pain, optimal body function, or excellent performance! Located in the heart of Encinitas, CA 92024. Our Encinitas chiropractic center's top priority is dedicating time and effort to help you achieve your health and wellness objectives. Dr. Sebastian combines skill and proficient knowledge in order to help patients of all walks of life accomplish their most ideal physical and mental health. At our Encinitas chiropractic center, we are here to accurately and efficiently determine if chiropractic care can help the health problems you may be experiencing. Dr. Sebastian can help patients of all ages, from infants all the way up to the elderly! It doesn't matter how old or young you are- if you need relief from pain, stop the suffering and make an appointment with us today!
How does an Encinitas chiropractor help?
We need healthy bodies to live a satisfying and productive life. We need to be healthy for ourselves, our loved ones and our children. A Encinitas chiropractor helps with creating a healthy nervous system which is a major key to your health on a daily basis.
Why is Chiropractic a key to health & longevity?
Chiropractic is the largest alternative health profession in North America and the third largest health-care profession in the United States. Your muscles and nerves work together to keep you healthy. When neuromuscular block impedes the flow of nerve communication, the result is tension. A skilled Encinitas chiropractor finds the blocks in your nervous system, therefore restoring your health and longevity.
Can Chiropractic care help children or the elderly?
Yes, Chiropractic care has a proven track record in providing care for all ages, infants and the elderly included. The reason being, throughout your life, your health is determined by how well your internal systems, organs, blood vessels etc. are functioning. Healthy nerves communicate to organs and blood vessels by electrical and chemical charges. Now you can see why the analogy of the light bulb and free flowing energy is appropriate. If electrical impulses are decreased, the light dwindles and eventually goes out. When nerves are blocked, some of the symptoms may be pain, tight muscles, fatigue and stressful tension. Chiropractic is a tried and proven treatment for subluxation (when a bone is out of alignment) which may create the previously mentioned conditions. Treating it for long-lasting relief is what a skilled chiropractor does.
Leucadia Chiropractic Wellness Clinic.
Encinitas Chiropractor | Dr. Scott Sebastian, D.C.
1351 Encinitas Blvd. Encinitas, CA 92024
Tel: (760) 942-3321 | Web: leucadiachiro.com