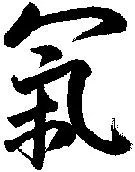 What is acupuncture?Over 12 million people in the United States use acupuncture as a way to relieve pain and address illness rather than mask symptoms with drugs. It is completely natural, and it has been practiced for 5,000 years! It treats virtually every condition known, without drugs or surgery. It is 100% painless.
Is acupuncture safe?
Acupuncture is a safe procedure with no side effects. There is only you getting healthier and pain free.
What should I expect during a treatment?
First, an acupuncture consultation is performed to determine the best way to treat your condition. Then, in a very relaxed environment, pre-sterilized tiny needles are inserted at special points corresponding to your symptoms. Relaxation, serenity, and a sense of warmth accompany the procedure. It is not unusual for the patient to experience a calmness that they have never felt before!
How does it work?
Acupuncture balances the body, stimulating processes that need support, and calms other functions that are over worked. Hormones, muscles, and the nervous system will find a universal harmony that are optimal for your body. Our acupuncturist works with the 5 element technique as well as balancing your meridians. Moxabustion, cupping, herb therapy, hot packs and massage are also used when needed.
Meet Our Acupucturist: Jules Liang, Lac.
Jules practices a combination of Japanese style and Chinese style acupuncture and will tailor her treatment to your specific needs. Through abdominal diagnosis, she determines what organ systems are out of balance and works with your body to promote oxygen and blood flow to bring your body back into balance. You will experience the Acu-high and leave feeling relaxed and refreshed. She also offers cosmetic micro-needling, cupping, gua sha, tui na, herbal therapies, and lifestyle guidance. It is her goal to empower you to keep your body and mind in tip top shape so you can focus on accomplishing your goals and achieving your dreams!